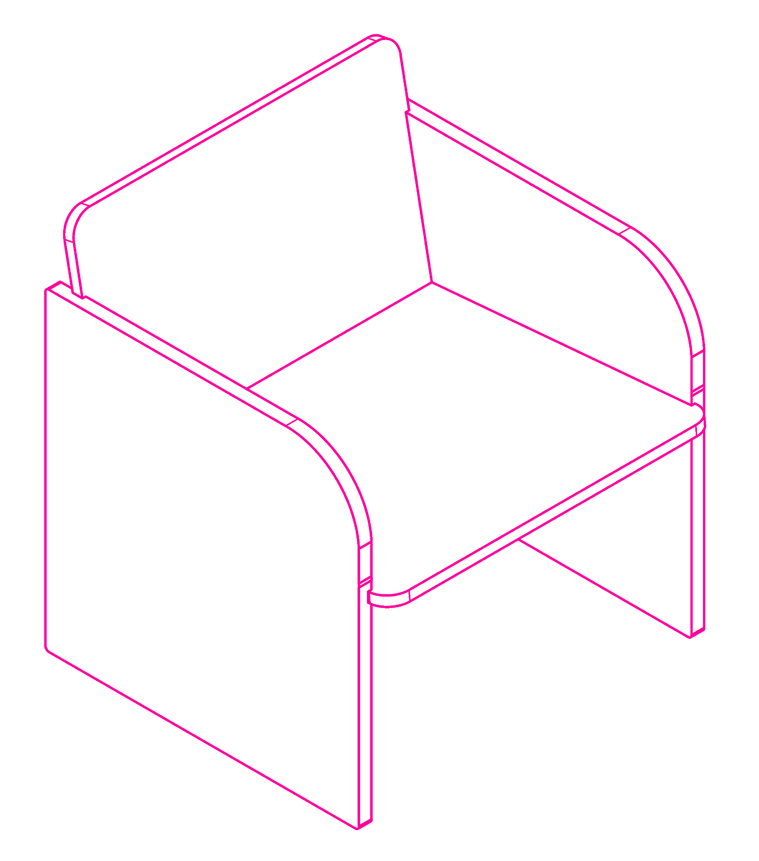 ♥ lucite furniture made by hand from new & reclaimed materials ♥
Diana Lynn VanderMeulen is a Toronto-based artist. This is her exploration into furniture and objects.
♥ Project Goals ♥
To reduce waste & reclaim materials from other projects or industries.
Extend the useful life of plastics via meticulous restoration.
Valuing scrap with the same regard as new materials.
Embrace imperfections while trying to replicate mechanical processes by hand methods.
To offer transparency of process & encourage others to bring fabrication into their own hands.
Learning through experimentation & errors.
✎ Get in touch!
dianalynnvdm@gmail.com
。 *・゚✧
Azure Mag "Best in Show Design TO" 2022
2022 Protype at IDS, Curated by Lukus Toane · Metro Convention Centre · Toronto, ON
2022 Libations for Liberated Living · The Plumb · Toronto, ON